Vegans have voluntarily lowered themselves on the food chain. This game pokes fun at that concept.
The Trophic Levels, commonly known as the food chain, places herbivores (such as bunnies, cattle, deer, and vegans) as primary consumers. By denying themselves of their secondary consumer birthright, vegans have voluntarily opted for a lower position in the food chain.
"Eating Vegans is Hilarious, engaging and a forward thinking twist on what game night should be. The hip characters , concept and rules are fresh , fun and now. ... We honestly can't compare it to anything. The originality and creativity used in developing this game really made us fans. Eating Vegans makes the world a better place."
Eating Vegans ® Card Game
Regular price
Sale price
$29.00 USD
Unit price
per
Sale
Sold out
Share
View full details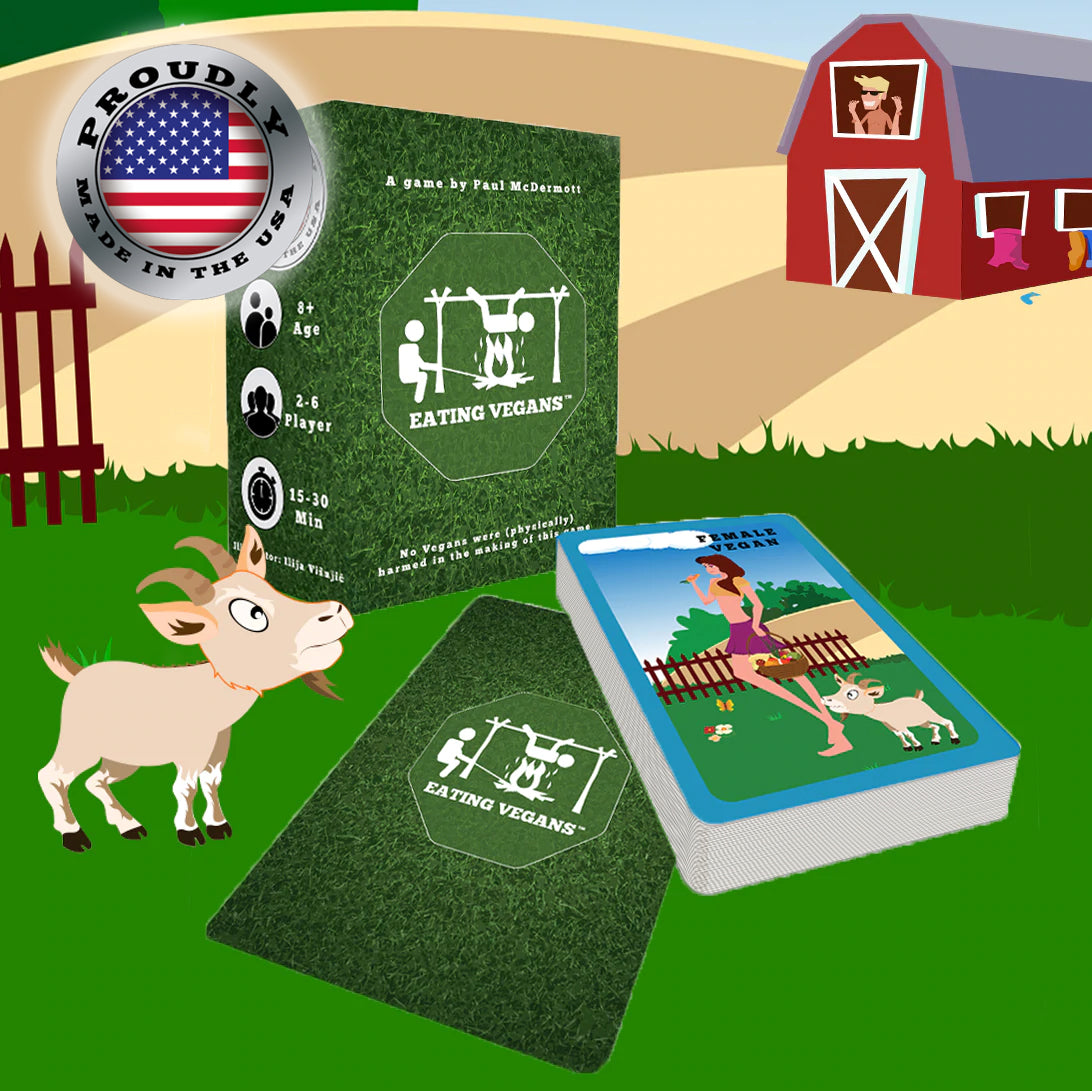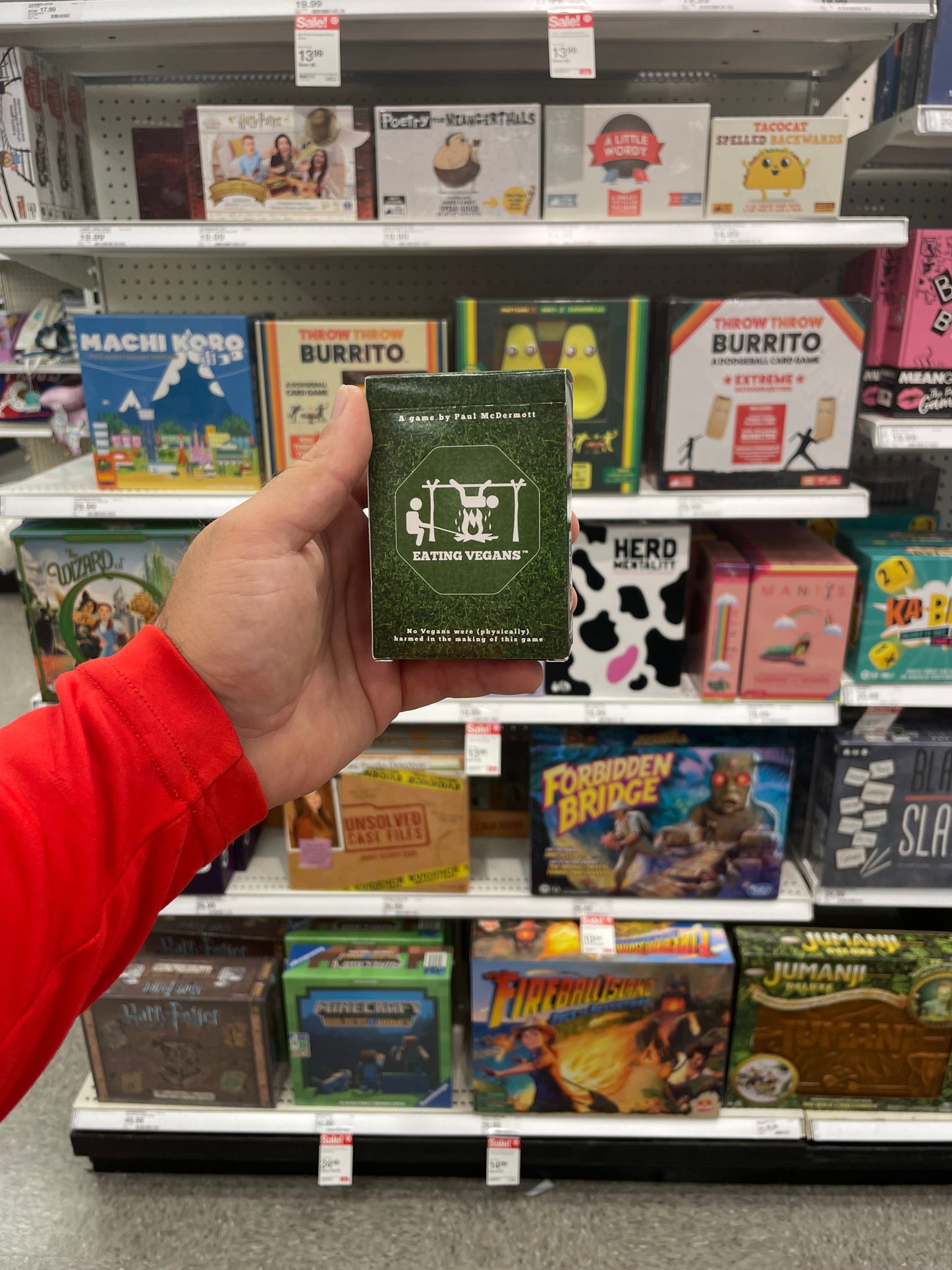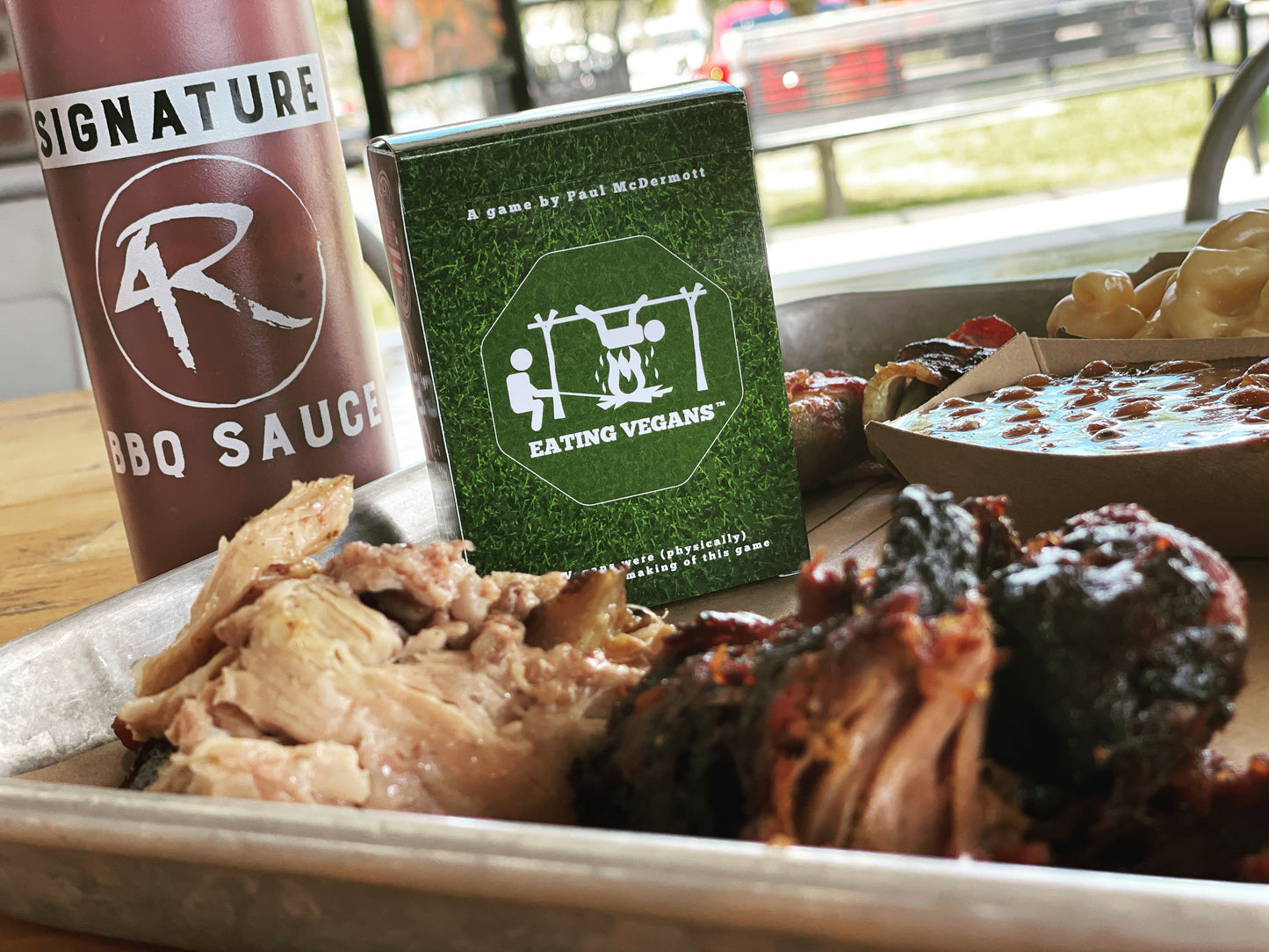 "I'm a vegan and I think this game is hilarious!"

"10 out of 10 from me. The game is super fun, easy to learn but quickly becomes more complicated than you realize, my ideal kind of game. The artwork is excellent and it's just hilarious!"

"Dude. Stop hounding me for a quote. I'll get it to you when I'm ready."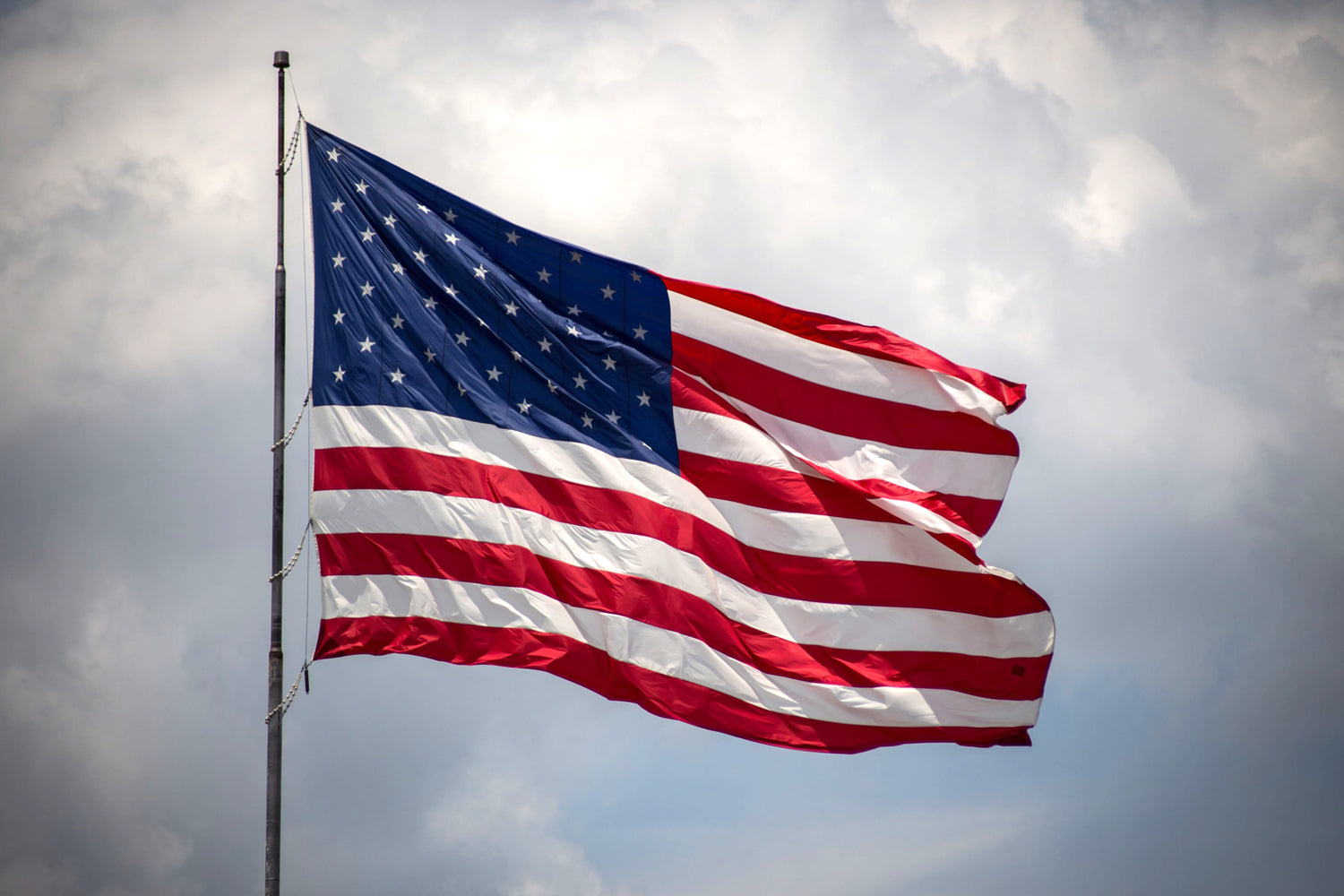 Made in the USA
We are proudly made in the USA. Unfortunately this comes with a higher production cost. This game could have been made overseas for a fraction of the cost but we feel it is important to work with and support our neighbors. We appreciate your support in keeping it an American product.
A special thank you to the following people in testing and providing feedback on this game:
Andrew and Mimi Fisher, Bryan and Clint Wilson, Alex Retter and Laura Webb, Chris and Beth Owen, George Flemming and Eleanor Doyle, Richard Rodriguez and Angela Sprosty, Anel and Katie Echagaray, Phoenix and Tom Neiwedok, Rick Smith and Derick Bolinder, Jacques Jordaan and Ndloti Adventures, the crew of the Cat Ppalu, everyone who played on the Nautilus Under Sea, Jay and Carmony and Eva and Euna Bolin, Andrew Cho, Michael and Sinahi McDermott, Tinamarie McDermott and Aurora and Astra Frey, Tina and Rick.
And of course thank you to my wife, Jane, who refused to play the game on pieces of paper and obligated me to turn it into an actual deck of cards.